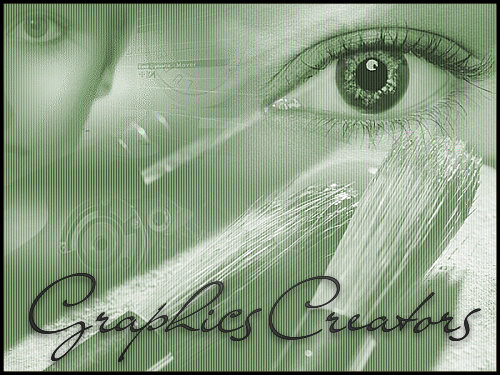 Welcome to the Mystickal Realms Graphics Creators
Merry Meet, Blessings & Dark Greetings to All!
Here we have a wonderful selection of Team Graphics, Adoptions, Greetings for Holidays and Sabbats
and other items to help you show your Mystickal Realms Spirit!
We also have our Graphics Shoppes where you can spend all of your hard-earned Spirit Points!!!
We hope you enjoy your visit.
All Graphics Created by Past Mystickal Realms Graphics Creators except where specified.
Graphics Creator Committee Members
Committee Leader
Vampire Prince
Assistant Committee Leader
Dr. Necessitor
Graphics Creators
Andrea
Bellonna
Demonosia
Mandatory Participation
Committment
Time requirements for this position will vary, depending on your graphics experience, but you should be able to spend a
MINIMUM of two (2) hours a week during normal operations–moretime is required during Holidays and Sabbats,
but sufficient time will be given to complete projects.
Please keep in mind that we are all a team and as a team, we all work together to make graphicsfor use of Members of Mystickal Realms.
There are times when we might need graphics forActivities that are not scheduled and it is important that you have available time toactively participate.
Although this is a hobby and a creative outlet for Committee Members, we take our job seriously.
If you volunteer for this Committee, you should do what you signed up to do.
Guidelines
1) Rollcalls
Respond to Rollcalls as soon as you get them!
We have weekly Rollcalls and you MUST respond to them within 72 hours.
This assures me that you are interested in being a part of the Group, are getting Group mails and that you are being kept apprised
of what is going on within the committee.
If you do not respond to 2 rollcalls in a row and you have contact me personally requesting an LOA, you may be subject to removal.
2) E-mail Addresses
It is your responsibility to make sure that you sign up at the Group with an email that you will receive mail.
If you have an email change or update, you need to change it at the group and let me know
by personal e-mail of any new address you will be using.
3) Projects
Please respond to Projects as soon as you get them!
When a New Project is announced, it's important that you let me know you have received the Project notification and if you be able to work on it.
If you cannot work on a particular project, you must explain to me why, unless you are slated for an LOA (Leave of Absence).
4) Other Mail Requesting a Response
Please respond to Questions/Comments as soon as you get them!
Again, this his way I know you are getting the mail and I know you are kept apprised of what is going on within the Group. If you have any
questions or comments (positive or negative) regarding this, please feel free to send them to the Group or to my personal E-Mail.
5) LOA's (Leave of Absences)
1 – 2 Week LOA's
Due to the fact that we do not have a large group, we ask that LOA's not be longer than 2 weeks.
a1) When requesting an LOA you need to let me know IN WRITING and HOW long it will be for.
When the end of your LOA comes up, you need to confirm IN WRITING that you are once again available and officially returned from your LOA.
I have had too many people say they are going on LOA and then disappear and never contact me again.
a2) When taking a regular 1 – 2 week LOA, you will not have to respond to Rollcalls during that time.
HOWEVER, if you do not return from LOA when promised and do not write to me that you are present and ready to perform your duties,
you will be sent a Warning Letter.
Non-response to the Warning Letter may lead to your removal from the Committee.
Extended LOA's
If you need to take an LOA that is longer than 1 or 2 weeks, you will need to do the following:
If you feel you have a valid reason (Illness, Work Schedule, Computer Issues, etc.) that require you to take an LOA for longer than 2 weeks,
you must submit a letter to me explaining the reason you need more than the Standard 1-2 week LOA and the expected date of return.
I will then put you on 2 weeks LOA then will forward the letter to our Owner, Demonosia, for approval.
If you are approved for the Extended LOA, an approval confirmation will be sent to you and you will be set.
Once your ELOA is up, you will need to contact me by the return date that you put in your initial request. If you do not, you will be sent a letter of warning —
no response to the letter will result in your site being removed from the Committee.
If your request is not approved, you may be asked to step down from the Committee and rejoin at a later time.
I thank you in advance for understanding the need to have these rules and that you comply with them.
If you do not follow the above rules, you WILL be removed.
Experience
To be a Graphics Creator, you must have knowledge of a graphics program such as Paint Shop Pro, Adobe Photoshop, PhotoImpact, etc.
We have projects that require that you be able to do all types of graphics such as Signature Tags,
Quilt Squares, Blinkies, Dolls, Adoptables, Team Graphics, Calling Cards.
Formats are .jpg (static) and .gif (transparencies and animations.)
Although we do offer technical assistance to those who might need it,
this is not a training group and we really don't have to time to teach everyone how to do graphic Design Basics.
Graphics Creators will be assigned to a Project Manager who can offer assistance–
but you must have an understanding of the basics since it is most difficult to teach graphic design over the internet.
Experience in designing graphics pertaining to Mystickal, Pagan/Wiccan, Spiritual, Fantasy, Gothic, Vampiric, Celtic,
Native American, Ancient Civilizations, TV Adventure, Sci-Fi & Anime Themes are a plus!
If, after reading the rules, you feel you would like to be a part of our Graphics Creators,
you would have had to submit a Staff Job Application Form.