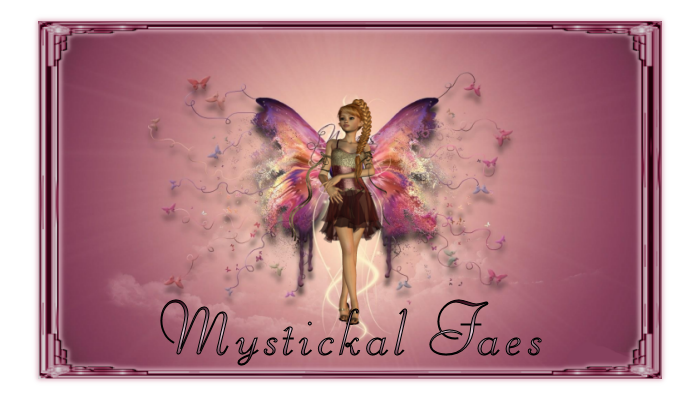 Welcome to the Realm of the Fae!!
I am Spirit of Darkness , Head of the Faes *smiles* and I welcome you to our Home!
Our job here is VERY important! We spread cheer to all the fighters and staff!! We keep things festive and cheery!!

Job Description
Spirits are the "Cheerleaders" for Mystickal Realms. Our Spirits are required to know how to place graphics in guestbooks
and are here to make it fun for the fighters. The number of sites visited depends on the number of sites for that team.
They are required to be available a minimum of 2 hours a week.
Spirits visit the sites of new sites each week and place words of encouragement
and a gift for the fighter in the guestbook or email if a guestbook is not available.
We also have special "Party" visits and root for Fighters when they are in the Championship Levels!
You, as a Spirit, have three main duties:
1. Dusting the assigned fighters every week
2. Check for Mystickal Realms Banner/Approved Graphic
3. To Have Fun!!
Rollcalls & Assignments
Weekly assignments are sent out every Sunday.
You will be expected to Respond to Rollcalls to confirm you have received your weekly assignment by Tuesday night.
In the assignments you will be given a list of sites you must dust that week.