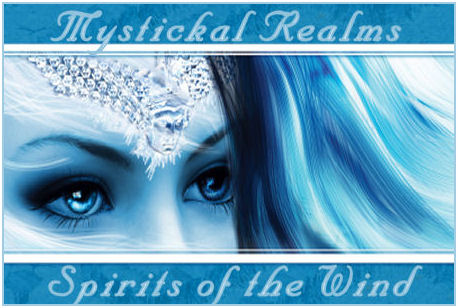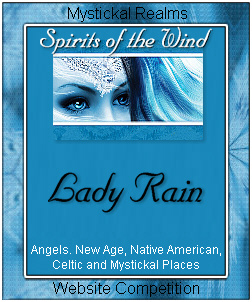 We welcome all who share the visions of Angels, New Age, Domestic and Wild Animals, Celtic, Native American and other Mystickal Places
of one's imagination!
If you have a site about:
Legends:
Avalon, Camelot, Atlanis, Shri-Lanka, Eldorado, Mystical Places, etc
Myth/Mythology:
Celtic Mythology, Scottish Mythology, Norse Mythology, Native American Mythology, Creatures, etc
People:
Angels, Gods, Goddesses, Native Americans, Incans, Mayans, Eskimos, Dieties, etc
Animals:
Domestic, Wild, Fantasy, etc
Cultures and Civilizations:
Mayan, Incan, Celtic, Scottish, Native American, etc
Cartoon Fan Sites:
Aesop and Son, Davy and Goliath, Hercules, Disney, Pixar, Warner Brothers, etc
Anime/Manga Fan Sites:
Angel Sanctuary, Spirited Away, Kiki's Delivery Service,
Oh My Goddess!, Angel Tales, Shrine of the Morning Mist, etc.
TV Shows:
Highway to Heaven, Once Upon A Time, The Mists of Avalon, Hercules: The Legendary Journeys, Xena: Warrior Princess,
Legend of the Seeker, Beauty and the Beast, Touched By An Angel, etc
Then the Spirits of the Wind would have been the Team for YOU!!
Our Team is made up of FOUR Levels:
North Wind
Qualifying/First Level
South Wind
Second Level
East Wind
Third Level
West Wind
Fourth Level
Once you have gone through these levels you then move on to the Championship Rounds
On all levels you must vote 4 days in order to advance to the next level.
Vote 3 days to stay at your current level (except champ rounds, where you will be returned to the first level).